Imagined Touch the installation is centred upon two Deafblind women – Heather Lawson, a performer and Michelle Stevens, a pianist – exploring their profound experience of living in a world without sight or sound.
Touch is the main way that Deafblind people navigate, communicate and connect with others. In a society where touch is not encouraged, Deafblind people grapple with universal questions of isolation, access and human connection.
In this installation, audiences wear goggles and headphones that alter and restrict light and sound, and through intensified touch and tactile communication, will experience the artists' stories in a profoundly different sensory environment and explore Heather and Michelle's stories through an imagined touch of the senses.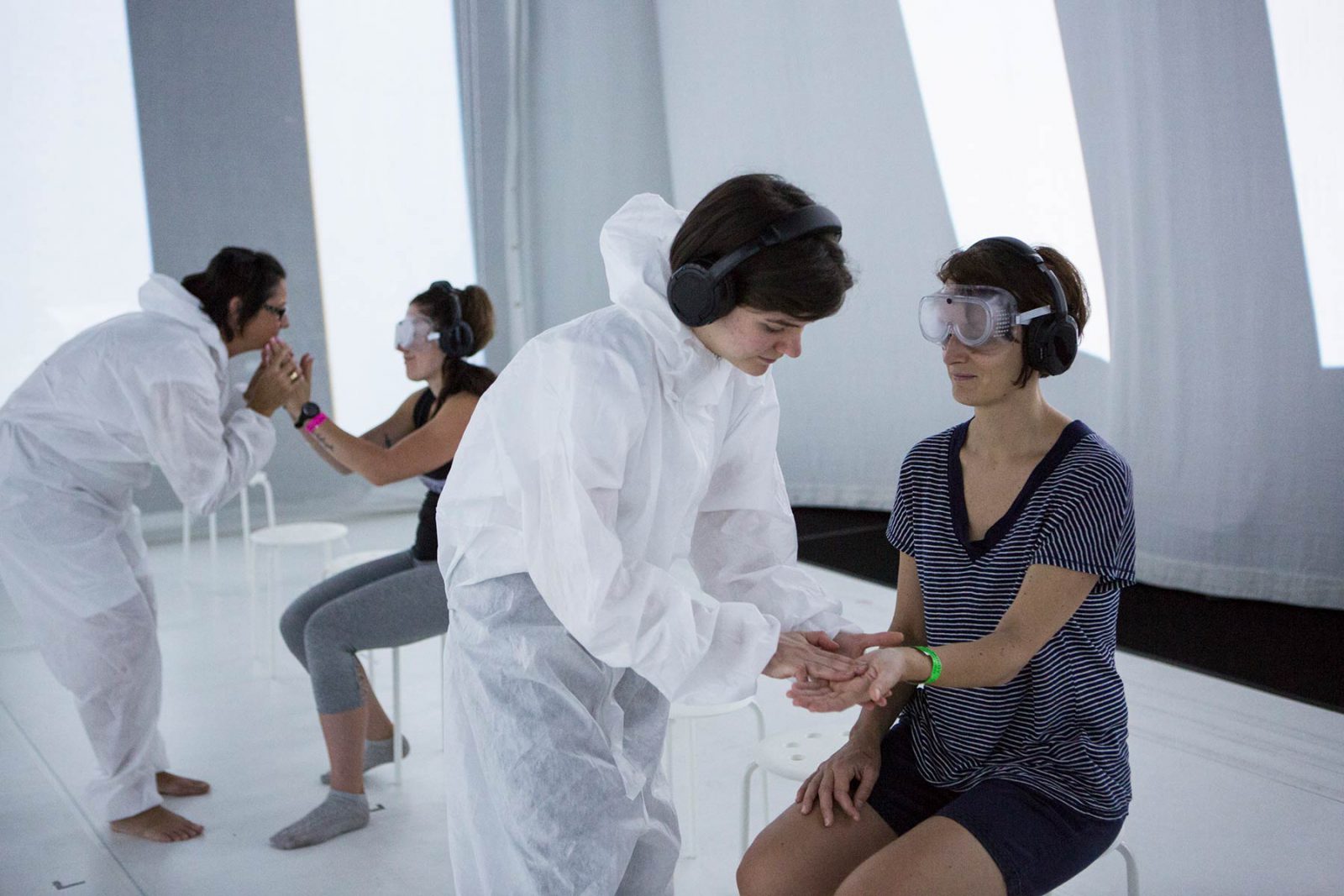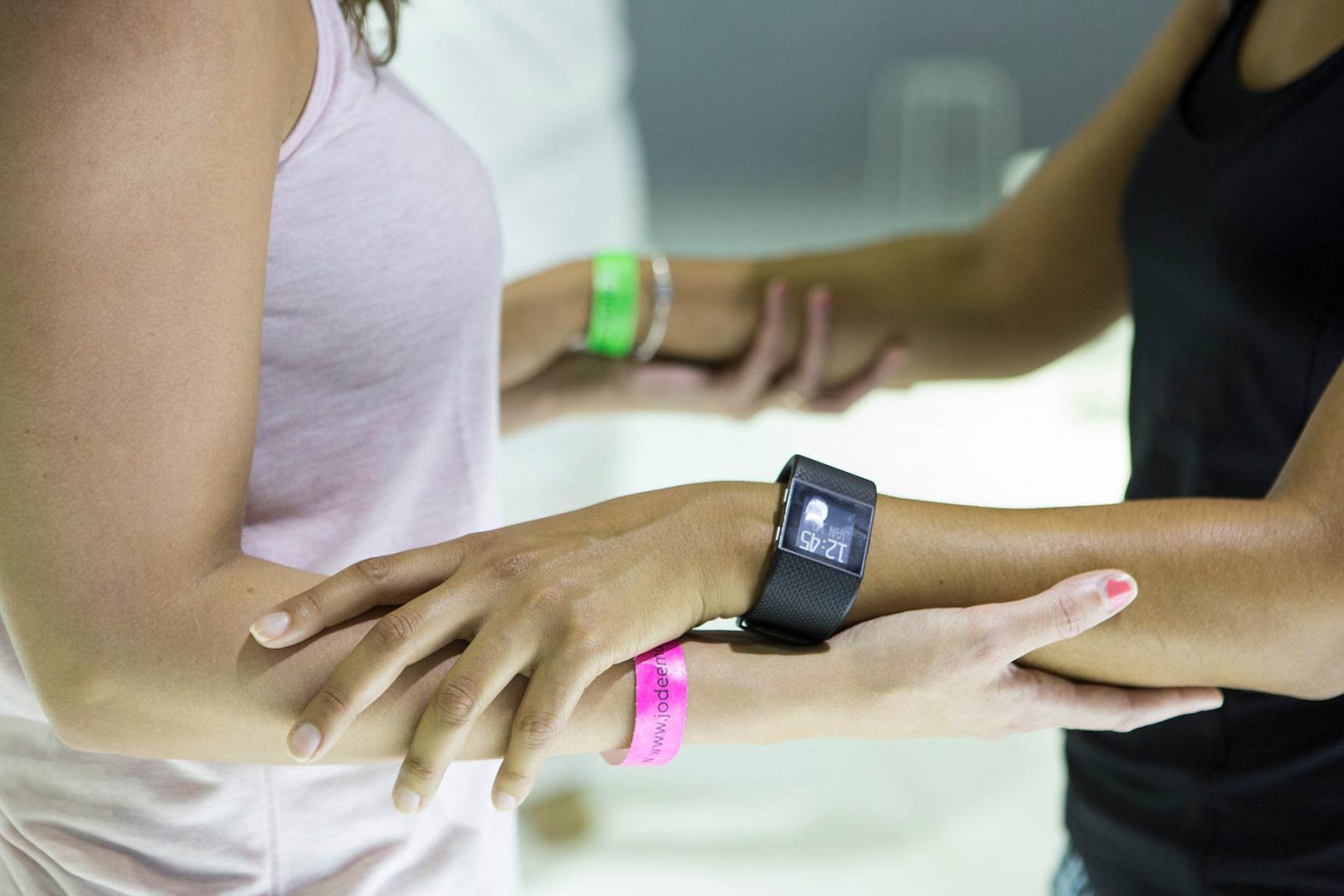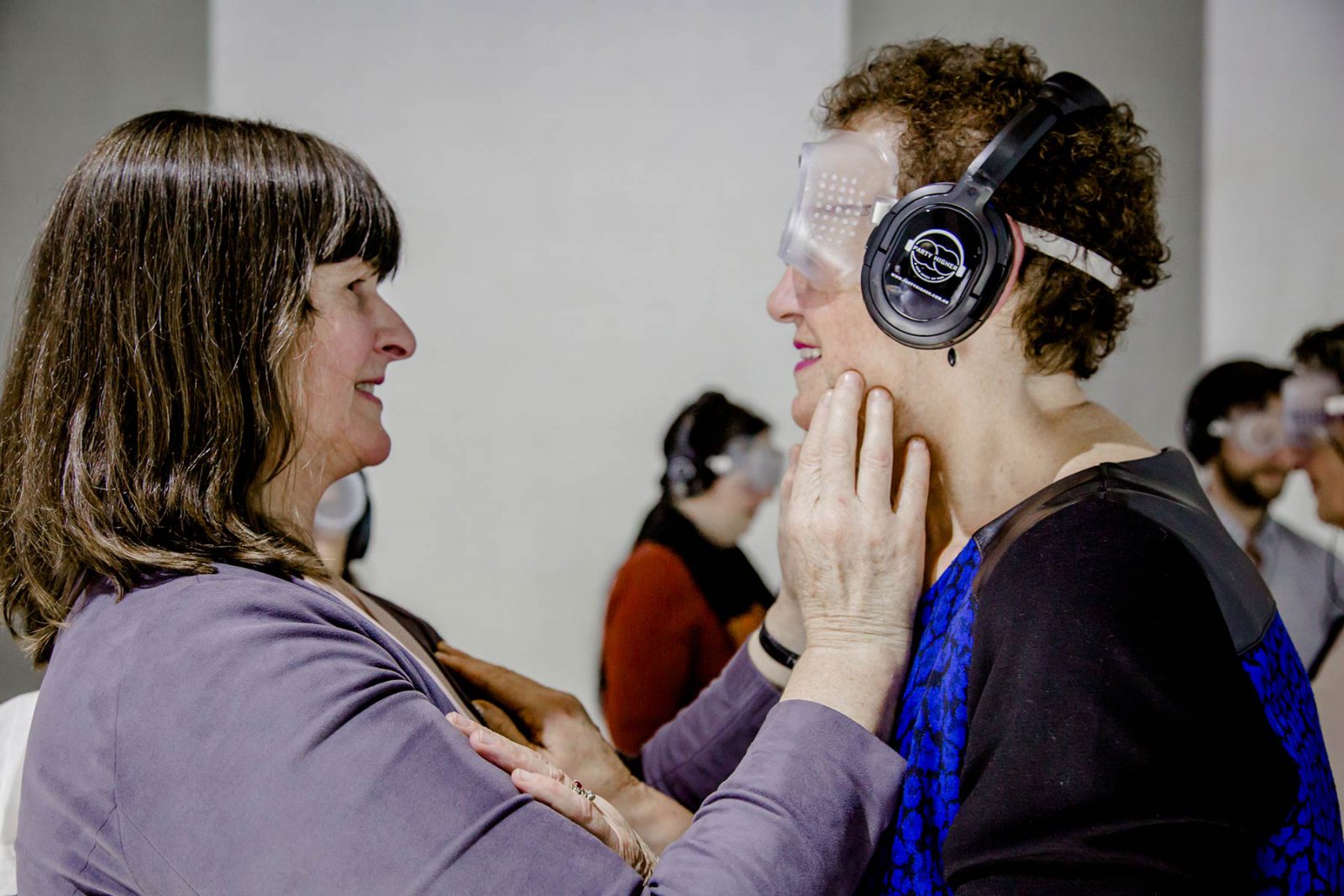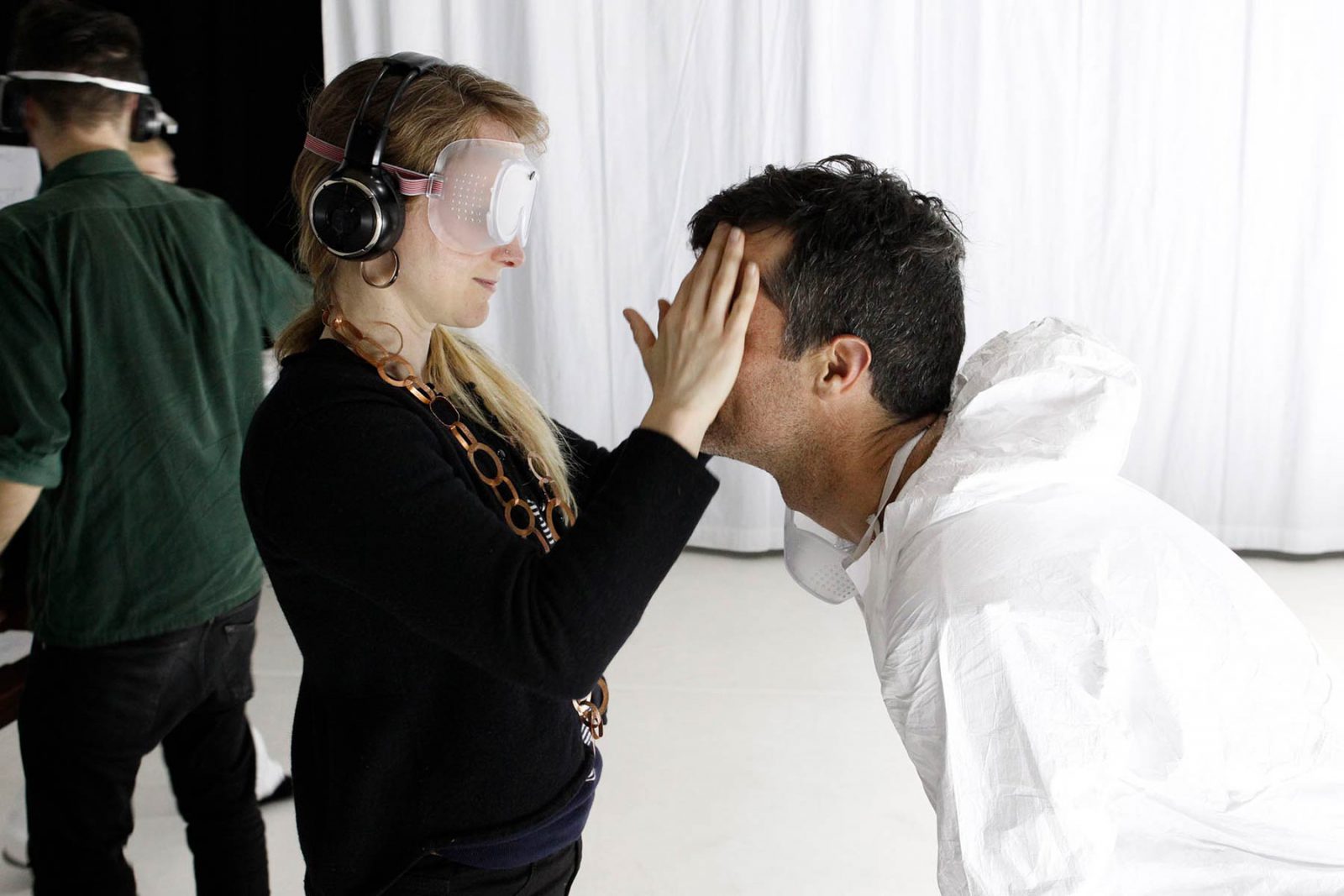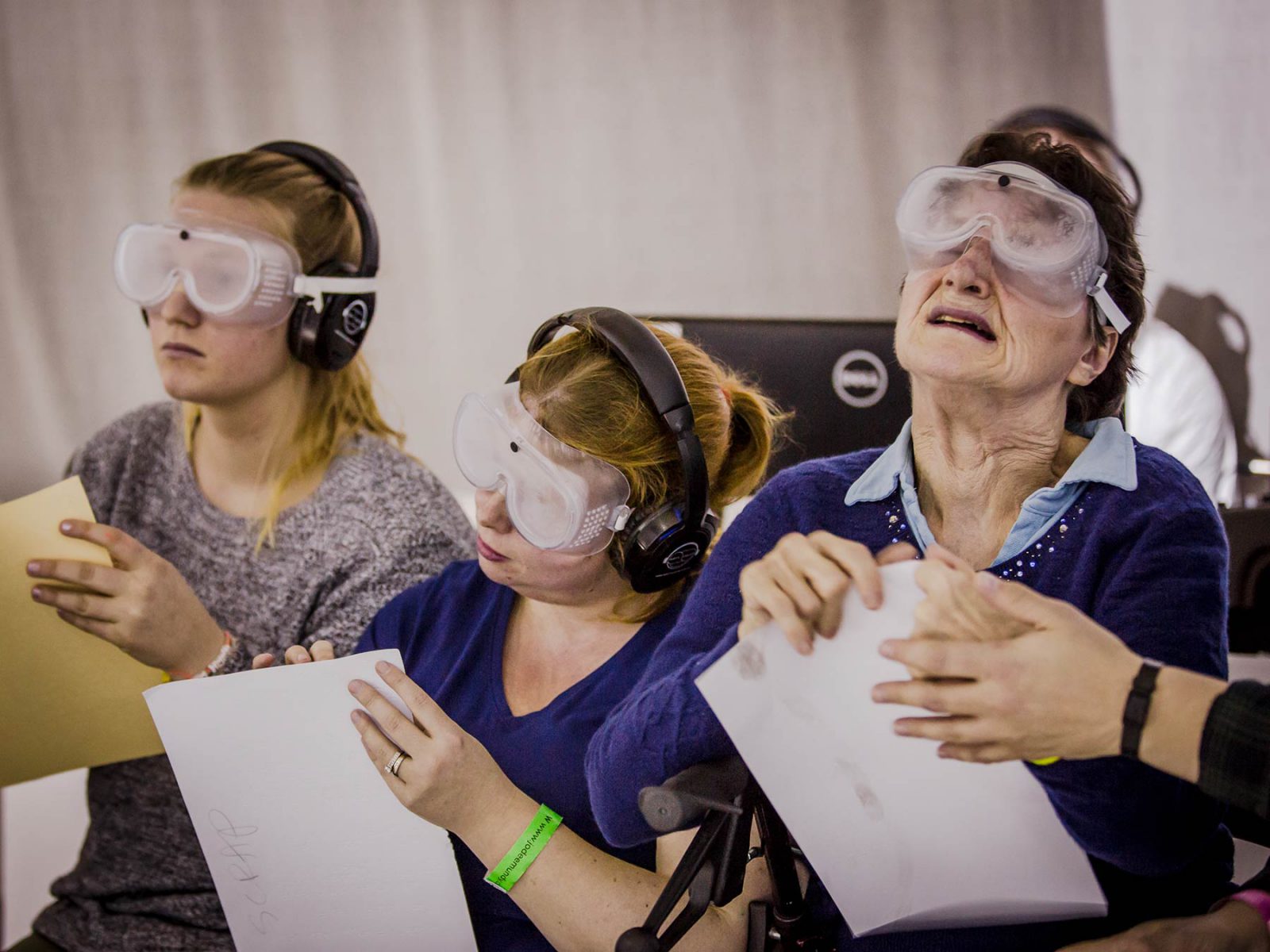 Creative Team
Performance & Awards history
Media
Partners & Support